Projects
Gesundheit Unteilbar

This page is under construction. An English version of this page will be published shortly.
"Ist Gesundheit teilbar?" ist ein Projekt der Bundesweiten Arbeitsgemeinschaft der psychosozialen Zentren für Flüchtlinge und Folteropfer e.V. (BAfF), an dem 13 Zentren aus zahlreichen Bundesländern beteiligt sind. Mit diesem Projekt sollen Struktur, Qualität und Kapazität der psychosozialen Versorgung für Asylsuchende in Deutschland weiterentwickelt werden.
Diese Aufgabe ist nicht zuletzt vor dem Hintergrund der sogenannten Europäischen Aufnahmerichtlinie aktuell. Die neugefasste Richtlinie hätte bereits im Juli 2015 von den Mitgliedsstaaten der EU umgesetzt sein müssen. Sie legt insbesondere Mindestnormen für den Schutz und die medizinisch-psychologische Versorgung von Asylsuchenden fest, die Folter oder andere Folgen schwerer Gewalt erlitten haben. Das Projekt der BAfF soll dazu beitragen, Ansätze guter Praxis zu etablieren, die diesen Anforderungen auch angesichts der Herausforderung durch steigende Zahlen von geflüchteten Menschen gerecht werden.
Laufzeit und Finanzierung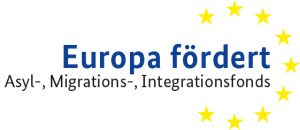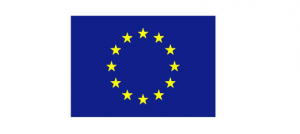 01.06.2015 – 31.05.2018
Gefördert durch das Bundesamt für Migration und Flüchtlinge (BAMF) aus Mitteln des Asyl-, Migrations und Integrationsfonds (AMIF) der EU. Die EU-Förderung versetzt das Zentrum ÜBERLEBEN in die Lage, ein strukturfokussiertes Projekt durchzuführen im Sinne der nachhaltigen Verbesserung der gesundheitlichen Versorgung besonders schutzbedürftiger Geflüchteter. Das Projekt wäre ohne diese Förderung nicht realisierbar gewesen.