Zentrum ÜBERLEBEN
Publications
Here you can finde a list of selected publications. Further selected publications in German can be found on the German version of this page.
An entire list of publications in German and English since 2010 you can download here: PDF.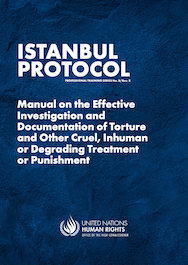 Istanbul Protocol
Manual on the Effective Investigation and Documentation of Torture and Other Cruel, Inhuman or Degrading Treatment or Punishment
OHCHR und u.a. ZÜ.
New York: United Nations, 2022
Download (PDF)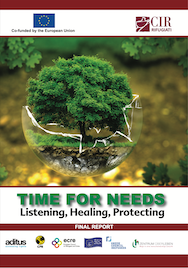 Time for needs: Listening, healing, protecting
A joint action for an appropriate assessment of special needs of victims of torture and violence: Final report
Ed. by Daniela Di Rado, Monica Luci (Italian Council for Refugees) in collaboration with among others Zentrum ÜBERLEBEN
Rome: CIR, 2017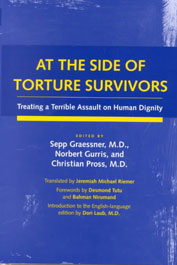 At the side of torture survivors
Treating a terrible assault on human dignity
Ed. by Sepp Graessner, Norbert Gurris, Christian Pross
Baltimore: Johns Hopkins UP, 2001
ISBN 978-0-8018-6627-2