Abgeschlossenes Projekt
Time for Needs
Time for Needs – Listening, Healing, Protecting. A Joint Action for an Appropriate Assessment of Special Needs of Victims of Torture and Violence.
In line with the principles and regulations of the Common European Asylum System (CEAS), the general objective of the project is to contribute to the identification of special needs of victims of torture and of extreme violence, in particular women and children, related to the asylum procedures as well as the reception conditions and to the development of harmonized protection standards and practices across the European Union for this vulnerable target group.
Project partners
ITALY: CIR Leading Agency
GERMANY: Center ÜBERLEBEN
FRANCE: FTDA
MALTA: ADITUS
GREECE: GCR
PORTUGAL: CPR
BELGIUM: ECRE
Duration and Financing
15. December 2015 – 15. October 2017
AMIF Asylum, Migration, Integration Funds by of the European Commission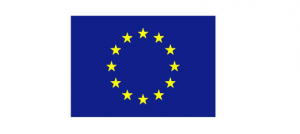 Weitere Infos
Weitere Projekte des Zentrum ÜBERLEBEN finden Sie hier.